Construction Cost Estimating Software for builders
Make your estimation

SmarteBuild feature-rich design helps you create the best possible BOQ, budget and estimate.
What is
SmarteBuild

Solution for
Cost Estimating

Intelligent and quick estimating software for builders
Historical data of previous jobs
Information gathered from the market: suppliers and subcontractor's market price.
Accurate market prices
Items prices provided by our suppliers, or up-to-date prices gathered from the internet.
Quotes received from suppliers
Accurate prices provided by your/our supplier from received quotes.
The most accurate cost estimate. Gathered and built up from up-to-date prices.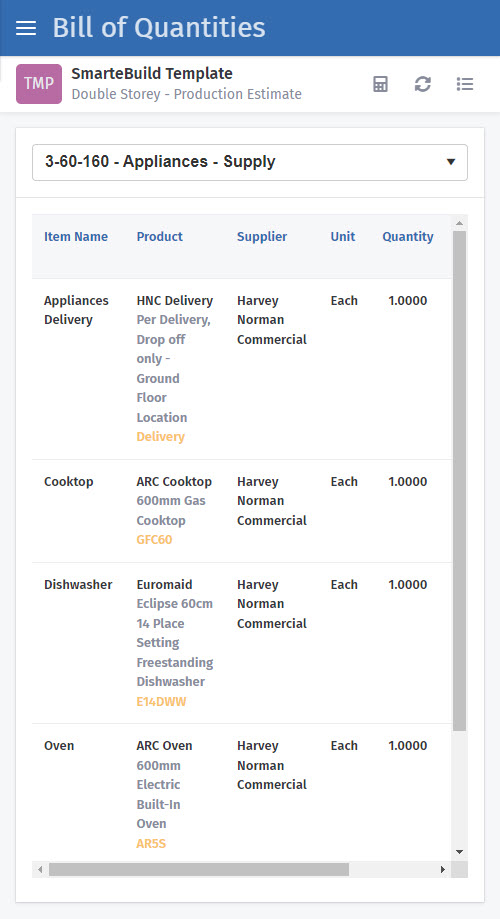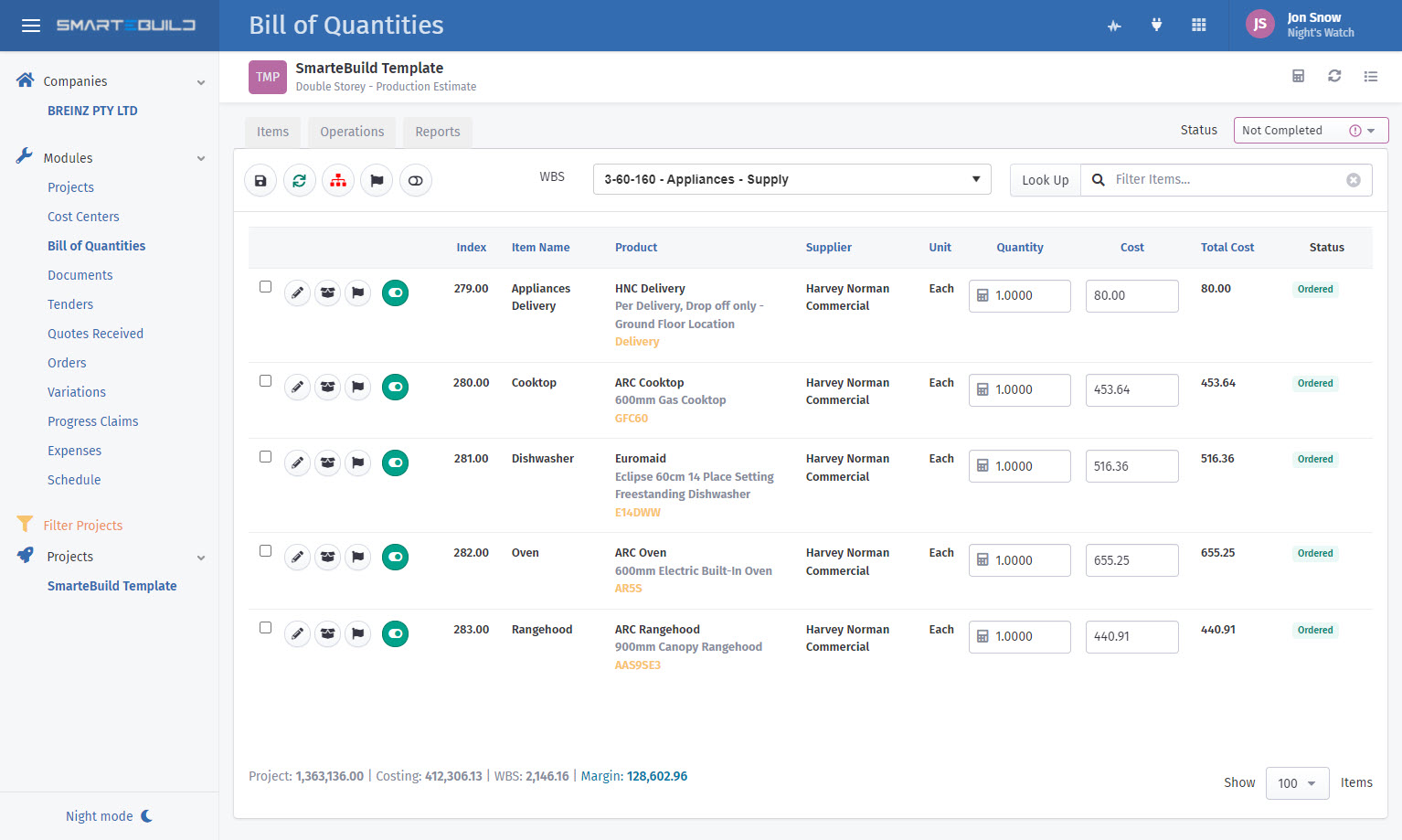 Protect your expected margin with an accurate cost estimate based on your price lists or ours.
Smart Estimating
Create methodical estimates, using formulas and links to make your estimate intelligent and fast.
"Using templates and formulas, now I am sure my estimates are accurate. My estimating time dropped by 30% since we switched to SmarteBuild. Thank you!"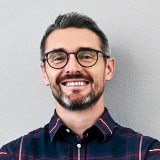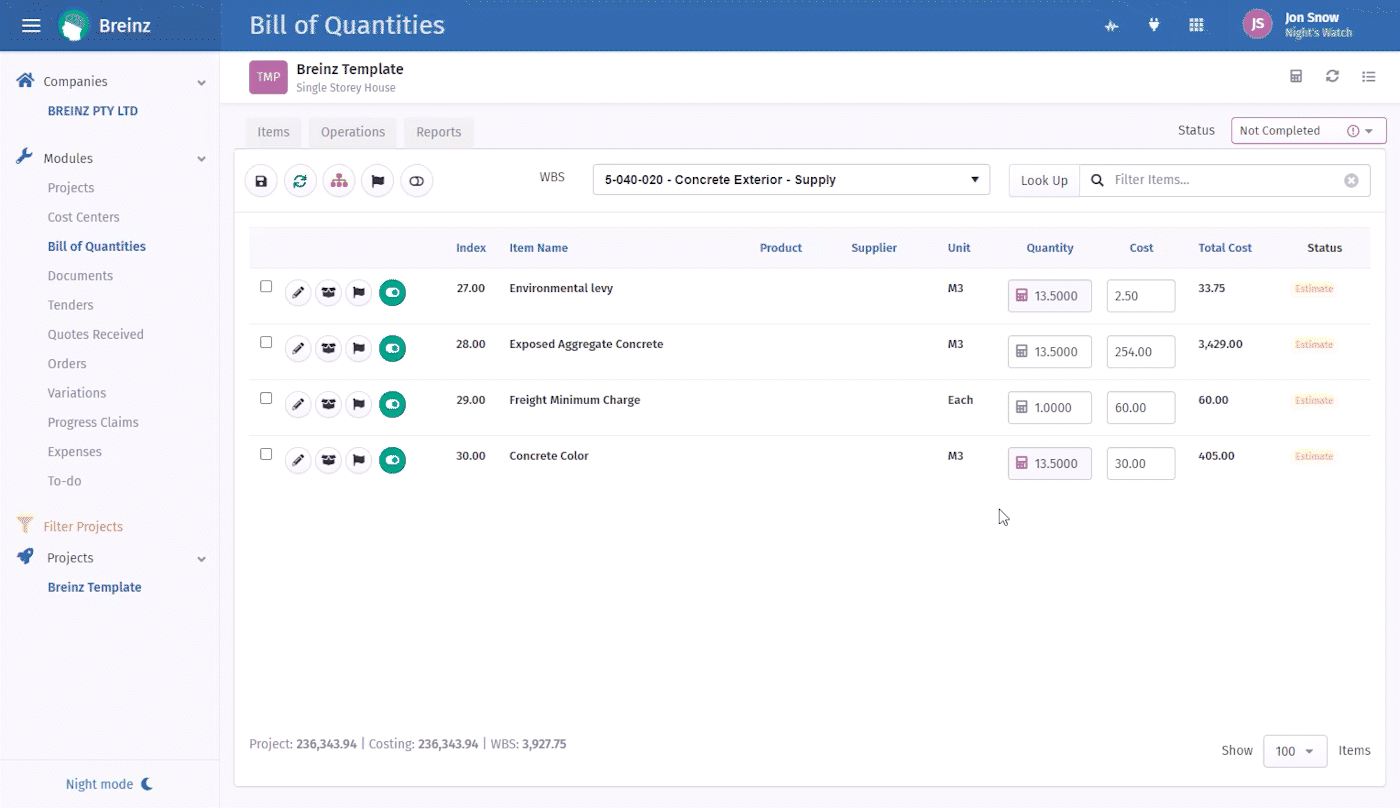 Link items
Link items to each other using formulas to empower your estimate and never forget to update quantities.
Use formulas
Formulas in estimating can save up to 30% of the estimator's time.
SmarteBuild Estimators Solution
SmarteBuild Estimating Software helps you access costing information and manage your jobs anywhere.
Mobile-Friendly
No Lock-in Contract
Constant price updates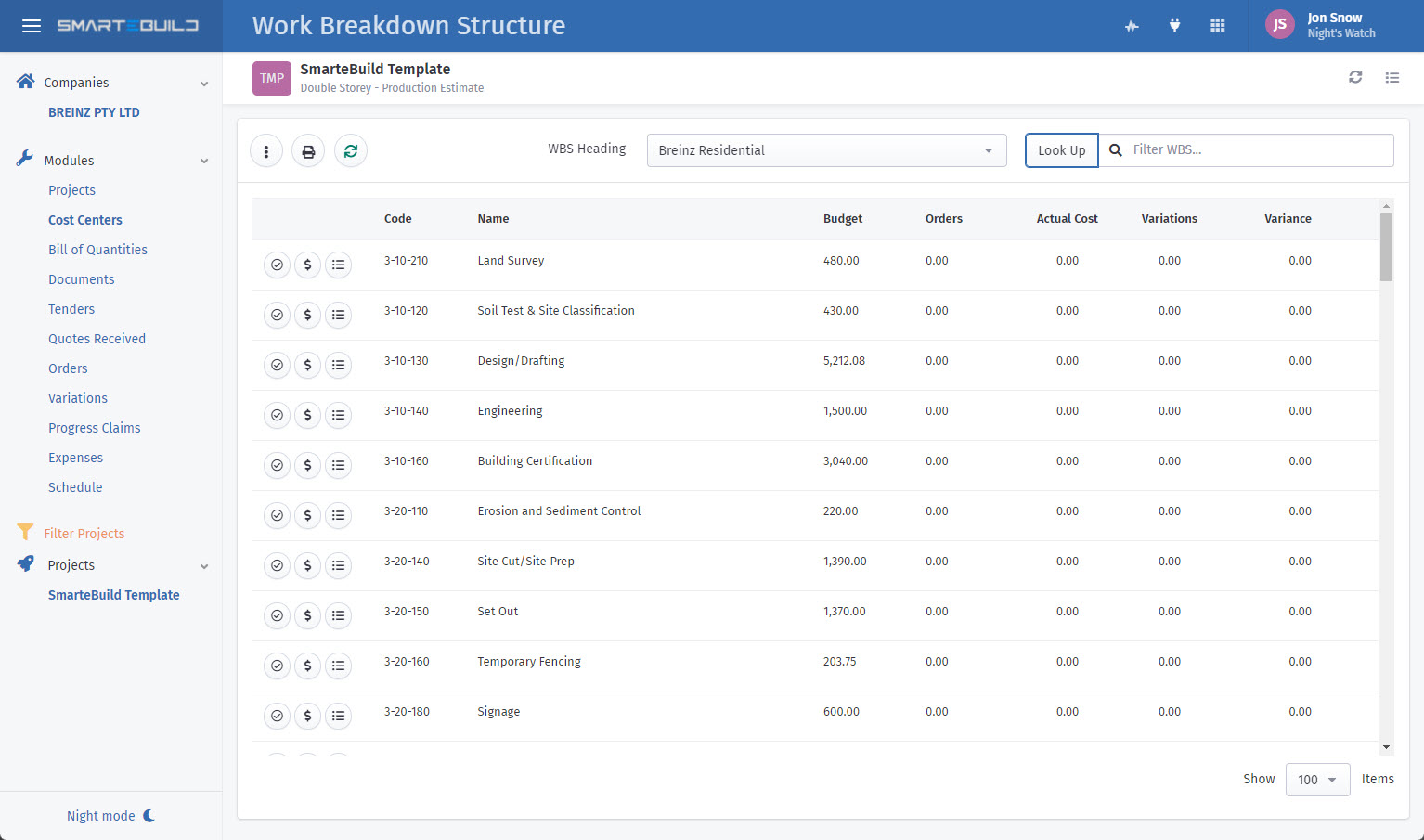 Cost your job with confidence
Estimate the cost of the project, establish the project budget and then manage expenditure within the agreed budget.
Prepare your Bill of Quantity (BOQ) for Tendering and Site Management .
With the tendering module, send quote requests from inside the app and your email address, and keep track of all the quote requests.
Manage received quotes and compare them in one view for accurate decision making.
Use fields and powerful formulas to automate your costings for a quicker and easier to modify estimate.
Cost Centers to organise your items into smaller chunks
Powerful Reporting
For Estimators, SmarteBuild provides multiple reporting options, even on your portable devices
Bill of Quantities, with prices or without, for a specific cost centre or the entire costing with one click.
Customisable project specifications for your clients to review
Provisional Sums and Prime Costs reports and allowance for your contract.
Suppliers report for each costing for your site supervisors to call up
Profit and Loss (P&L) report in items level or cost centres level
Export your entire costing to excel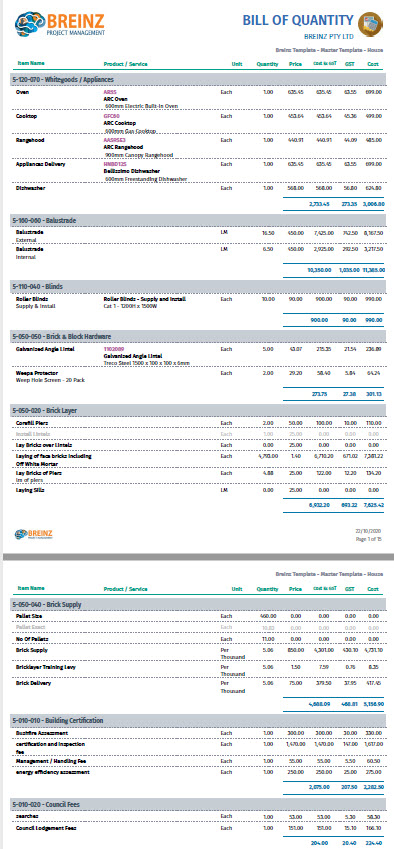 Pricing
Simple and affordable pricing
Register Today
One tool for your entire team. Get started now!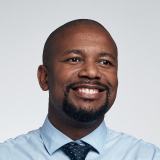 Get started now! No Lock-In contract!